What is the Research Module?
The Research Module is an advanced add-on feature for researchers and scientists who would like to quickly export large amounts of data so that they can perform customized analysis of the recorded eye movements.
Nystagmus parameters
This feature will work with any completed test with recorded eye movements.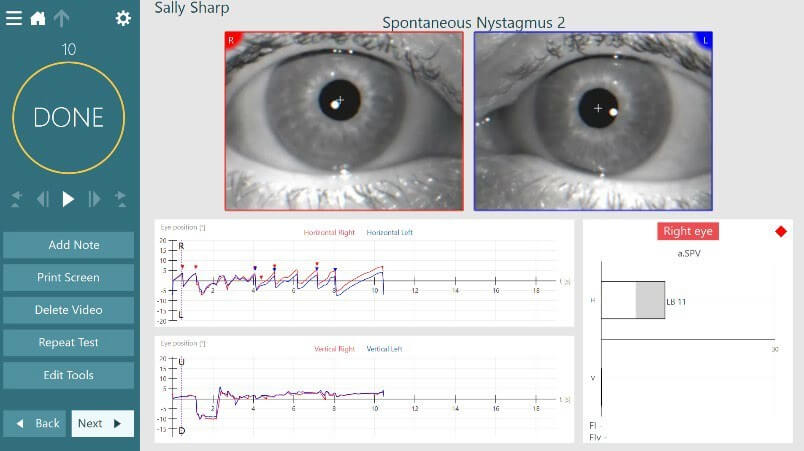 Figure 1 – Completed nystagmus test.
For example, for the above test, you can enter the temporary setting menu and adjust the parameters to accommodate your research protocol.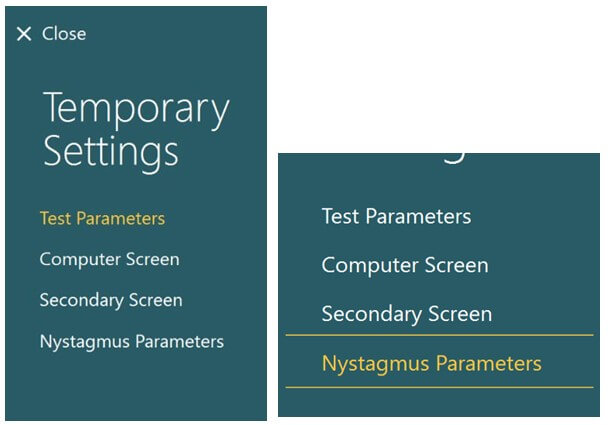 Figure 2 – Temporary Setting Menu Nystagmus Parameters
Once in the settings menu, you can adjust the parameters that are used in the nystagmus detection algorithm.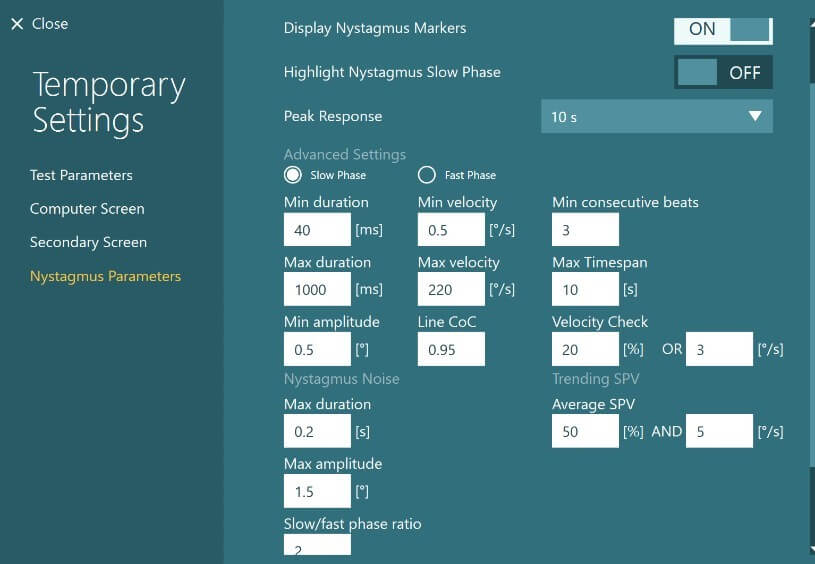 Figure 3 – Table of Nystagmus Detection parameters.
Be careful when changing these values, as it will change the clinical values in the data graphs of the nystagmus test. These changes should only be utilized for research purposes.
Data export
When you have completed your testing, in the Summary Review you can choose to export the raw eye movements data to a csv file that is readable by the Excel spreadsheet program for further analysis.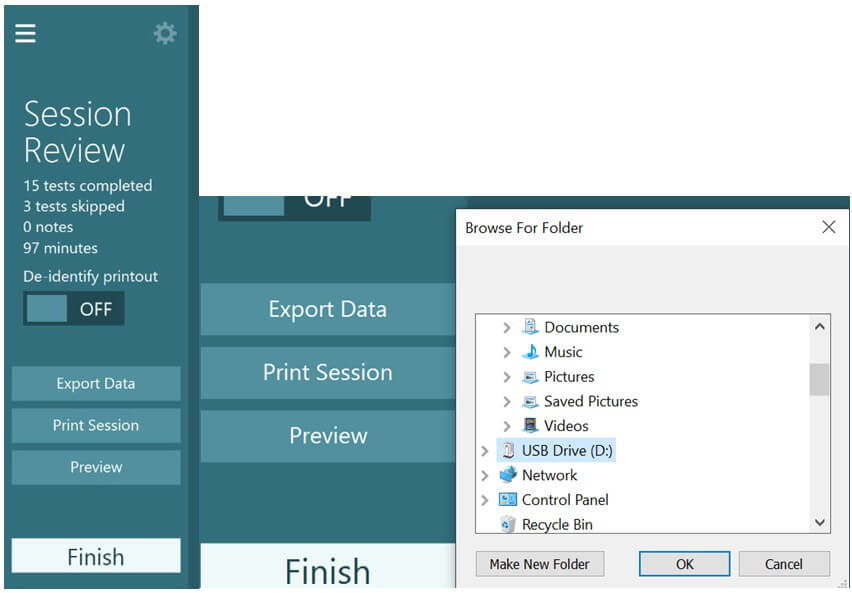 Figure 4 – Export Data function
For further assistance, if needed, please refer to the Instructions for use and Additional Information manuals.