Welcome aboard to our 8 new colleagues, which you can meet below.
Mia Aabjerg
Mia recently joined us as Project Manager in our Project Management Office. She'll be leading many of our new product developments. In her spare time, Mia is a gymnastics coach, and likes to renovate her old farmhouse and spend time with her family.
Robert Christensen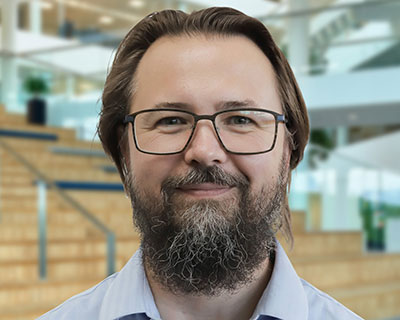 Robert has joined us as Software Integration Manager in our Software team. Robert is responsible for maintaining and driving data-handling products such as OtoAccess® and aligning these products with the growing integration demand. Robert is a family man who likes the nature and goes kayaking on the shores of Western Funen. When time allows, he also practices traditional archery.
Sandy Sri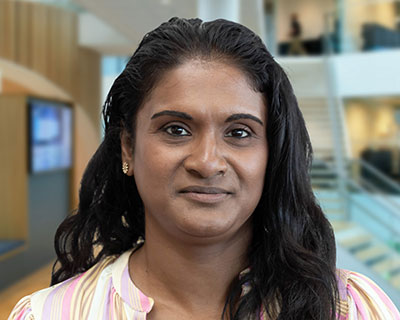 Sandy is a graduate in Production Technology and will be part of our New Product Introduction department. Sandy will be working with product documentation and bills of materials during the entire product life cycle with a primary focus on base units and accessories. In her spare time, Sandy plays badminton, likes to sew, and bakes fantastic wedding cakes.
Hjalte Sandholm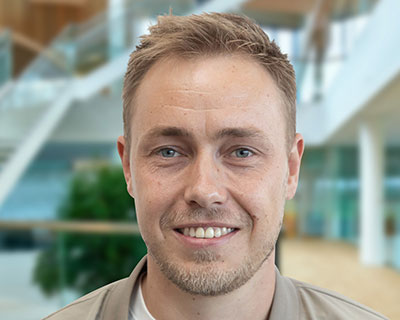 Hjalte is a recent graduate in Health Informatics and Technology Engineering. He'll be part of our growing balance team looking after the technical aspects of our balance portfolio. In close collaboration with colleagues, he'll also be looking into transforming clinical ideas into user-friendly solutions. In his spare time, Hjalte is re-building his house near Odense, plays paddle tennis, and enjoys a glass of wine with friends.
Asbjørn Stjernegaard Harder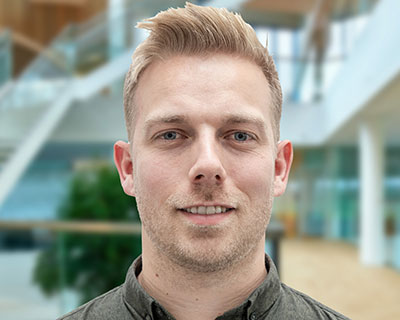 Asbjørn has joined us from Oticon as Senior Mechanical Technical Lead and will be responsible for mechanical projects, including driving the quality in the mechanical engineering group. In his spare time, he spends time with his family and friends, is an active person, and usually has a repair job or two to do on his 1999 Volkswagen T4 Multivan.
Frederik Christensen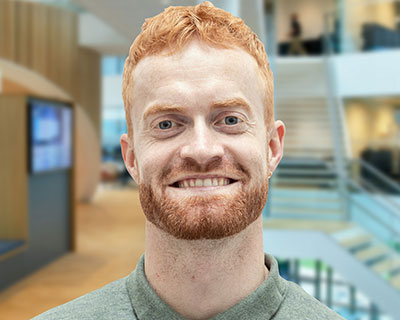 Frederik is a graduate from SDU with a civil Engineering degree in Health Informatics and Technology. He has joined the Integration team as System Integration and Database Engineer where he will be looking after tasks related to our OtoAccess® integration solutions, such as OtoAccess® Database, Worklist HL7 and API.
When he is not at work or spending time with his family, he competes in CrossFit – where he recently participated in an international competition in the UK.
Anders Erbo Jensen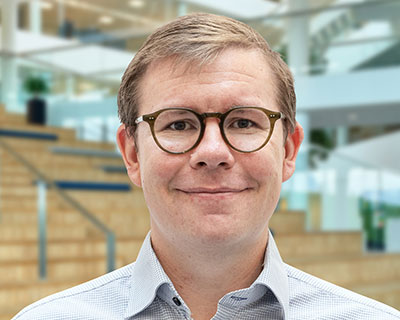 Anders has joined us as Electronic Specialist and will be part of our Electronics team in the hardware-mechanical department where he will be working with new platform design. Beyond being the proud father of two young children, he likes to read, learn new skills, and play music.
Lina Maya Madsen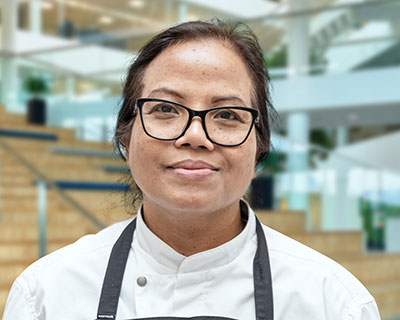 Lina has joined our canteen as Kitchen Assistant Trainee (in Danish Ernæringsassistentelev). She'll prepare delicious and nutritious lunch for her colleagues and drive a modern kitchen together with the rest of her team. Lina will contribute with new perspectives on food and introduce new initiatives she has learnt at school.
In her spare time, Lina enjoys cycling and gardening. She also enjoys cooking, experimenting with various recipes at home.
Related resources