In May and June, we have welcomed new talented people to our headquarters in Middelfart.
Meet them here.
Lasse Ribo Skov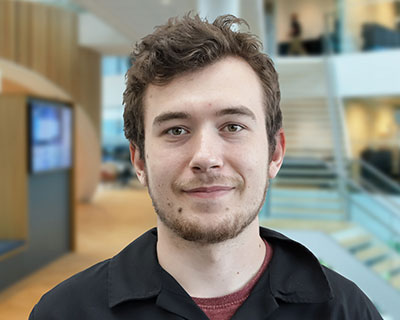 We are happy to welcome Lasse as our new Electronic Technician Trainee, as part of our Sustainable Engineering team. Lasse is one of just four trainees in this field in Denmark – so we consider ourselves very lucky. He'll conclude his studies with us and graduate in September 2023, and already has his eyes set on building his own audiometer as his final project.
When Lasse is not at work, he's a skilled diver and sailor and loves to play paddle tennis.
Cecilie Engholm Naru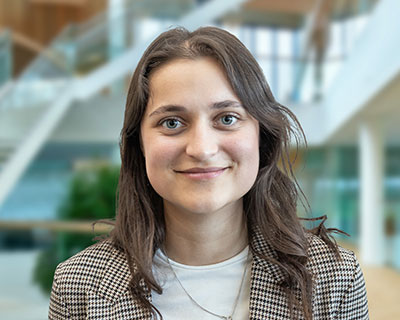 Cecilie is an experienced Audiologist and just joined us as Clinical Product Manager in our Hearing Aid Fitting team. She'll bring clinical perspectives into new product development and existing equipment so that even more hearing-impaired people can benefit from an accurate hearing aid fitting. In her spare time, Cecilie is into astronomy and horse riding.
LinkedIn: https://www.linkedin.com/in/cecilie-naru-b5b0731a6
Dennis Jørn Grænge Jensen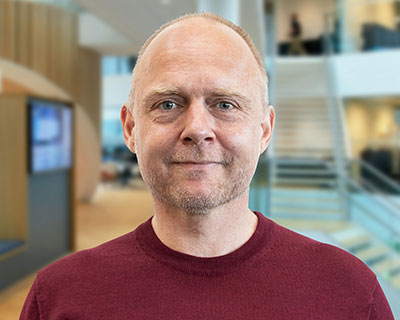 Dennis is our new Support Specialist in the Technical Support team. He will be on the phone and email, helping our customers with questions related to our products. The other important task he'll look after is the development and conduction of technical seminars and training.
Dennis is the lucky father of two lovely children and enjoys sports events with his family. He's also a keen runner himself and likes to read fiction.
LinkedIn: https://www.linkedin.com/in/dennis-jensen-3915611a0
Christian Münster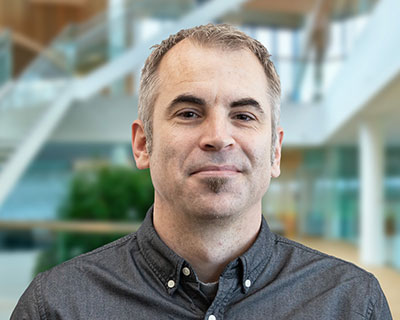 Christian is an experienced Engineer and just joined our Software team as Senior Software Developer. He's a skilled coder and will develop software for our ABR test equipment.
Outside of work, Christian likes to fiddle with tools and enjoys flyfishing and gaming.
LinkedIn: https://www.linkedin.com/in/cpmunster
Rasmus Langhoff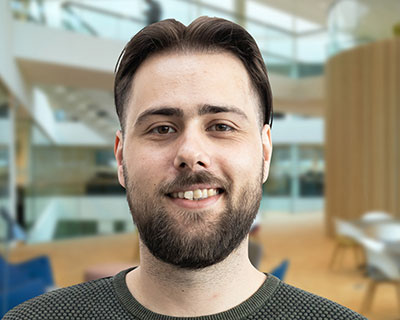 Rasmus recently joined our DSP team in R&D. He'll be working with DSP algorithms and make sure that they are implemented in new equipment.
When Rasmus is not at work, he's an avid sports follower. In particular, he enjoys watching Formula 1 and Premier League – two types of sports which many of his colleagues like to go and watch live as part of the activities arranged by our staff association.
Szymon Kaczmarski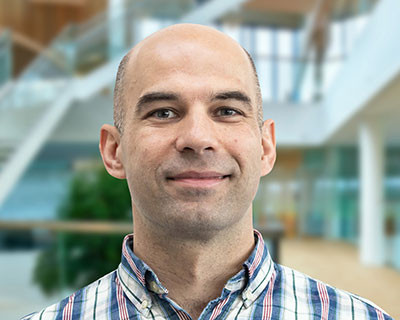 We are happy to welcome Simon to our Purchasing Department as Strategic Purchaser. He'll be responsible for some of our many vendors, working with them on how we can improve our supply chain, sustainability and reduce CO2 emissions.
Simon's great passion is cycling, and he has participated in many bike races in Norway where he lived for 12 years before moving to Denmark. He enjoys the Danish food culture and culture in general.
LinkedIn: https://www.linkedin.com/in/szymon-kaczmarski-6432517b
Lars Ulbæk Dam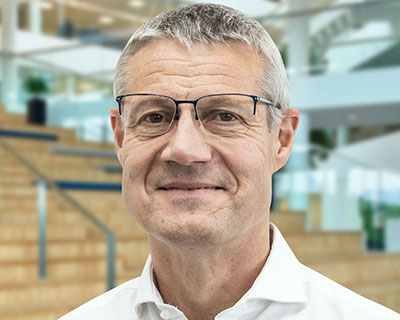 Lars also just joined our Purchasing Department as Strategic Purchaser with responsibility for Electronics purchasing. He'll be sourcing electronics for our production facilities in Poland.
In his spare time, he enjoys hunting, trekking, mountain biking and camping.
Niels Hviid Lund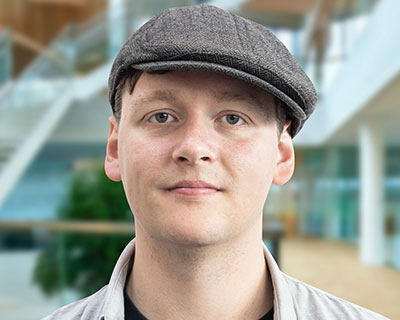 Niels also joined our expanding software team as Software Developer. He'll be developing software for various Windows® applications, such as the Affinity Suite for our popular Affinity Compact hearing aid fitting system. In his spare time, Niels volunteers at a local e-sport organization and likes to game with his friends – both online and in-person.
LinkedIn: https://www.linkedin.com/in/nielshviidlund
Anna Rasmussen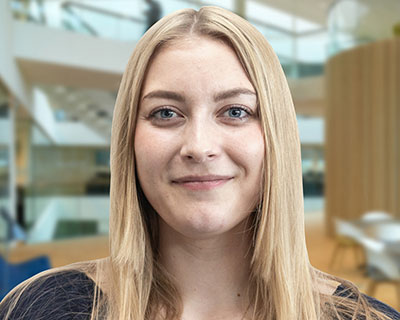 Anna just joined the Marketing Department as UX/UI Designer. Anna knows how a good software interface can make a real difference to the user experience and will be responsible for developing interfaces for Interacoustics software.
Anna loves to spend time with family and friends and enjoys craft activities such as painting, digital art, macrame and crochet.
LinkedIn: https://www.linkedin.com/in/anna-rasmussen-342a3715b
Jon Christiansen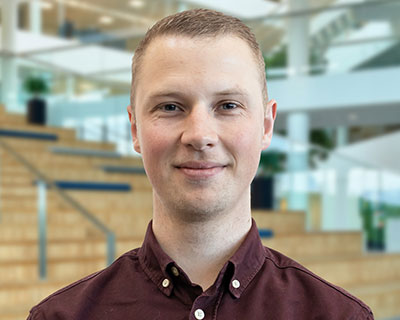 Jon's field of expertise is numbers and figures. He's joined our Operations team where he'll be managing prices and budgets.
In his spare time, he plays soccer and is also the soccer coach of his son's team. He likes to travel – skiing in particular – and spend time with family and friends.
LinkedIn: https://www.linkedin.com/in/jon-askholm-christiansen-5a95b348
Related resources
New Interacoustics employees Spring 2023
New Interacoustics employees February 2023
New Interacoustics employees October 2022
New Interacoustics employees August 2022