Rest assured, our HR Department have in fact been on holiday during the summer. However, they've also managed to bring in 10(!) new employees during July and August. Meet them below.
Olha Slovak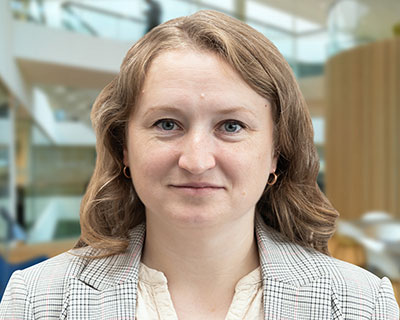 Olha joined us before the summer holidays as our new Technical Designer Trainee in our Documentation department. Her main tasks will be 2D and 3D drawing.
In her spare time, she enjoys watercolor drawing, cross-stitch and other types of handicrafts.
Debbie Simone Michaela Nielsen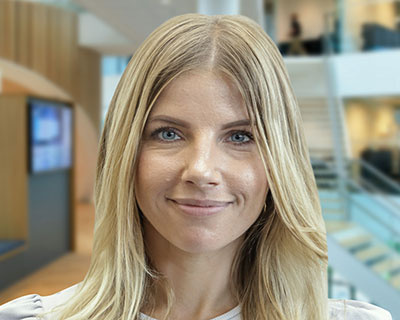 Debbie has joined us as Talent Acquisition Specialist in our HR department. She'll be responsible for sourcing, attracting and interviewing prospective employees to find the perfect match for Interacoustics' long-term goals. She's always looking for new talents.
In her spare time, you will often see Debbie running around in the garden, playing Nerf War and hide and seek with her two boys, or at the football pitch as the perfect soccer mom. She also enjoys baking, listening to good 90's music or watching a new series on Netflix. She enjoys being active with family and friends, making new memories and hosting tons of gatherings.
Kim Rosendahl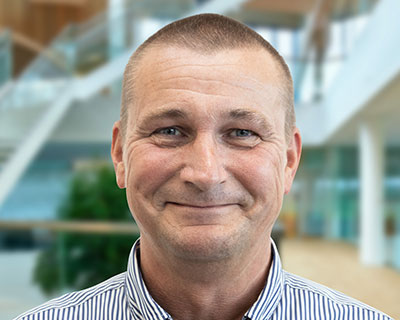 Kim is a familiar face to Interacoustics as he decided that Interacoustics is the best place to work after a short career in another company. He has joined our Sales department as Regional Sales Manager and looks very much forward to working with new and old colleagues and business partners across the globe.
René Hansen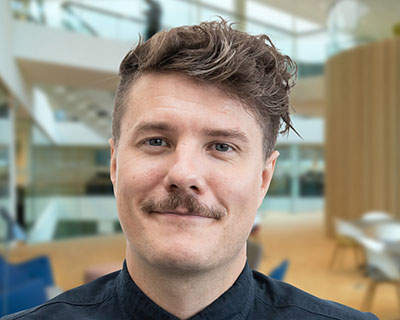 René has joined us as Mechanical Engineer in our Hardware department. He'll be working on exciting new equipment projects that will ensure that we maintain our leading position in delivering state-of-art equipment for professionals in the future. In his spare time, he enjoys mountain biking and spends time with his girlfriend, friends and family.
Thea Straub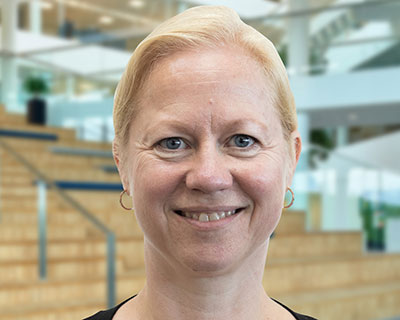 Thea is our new Software Product Owner in our Software Development department. Thea will be using her great communication skills to build even better collaboration between our Product Management and Software teams. With a master's degree in American studies, Thea is a good example that different backgrounds and skills can be used when you develop new products.
Thea loves spending time with family and friends. She also enjoys reading, gardening, skiing and doing yoga.
Oscar Lindegaard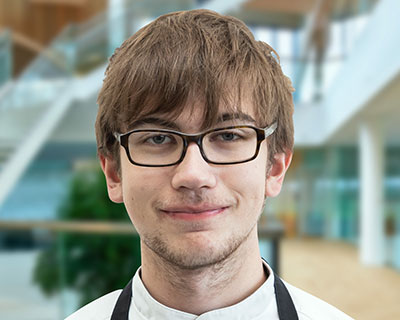 Oscar has just joined our canteen as Kitchen Assistant Trainee (in Danish Ernæringsassistent) where he'll be serving lunch for 200 hungry colleagues. He'll also bring in a lot of new knowledge on healthy and green food. 
Mathias Gottfredsen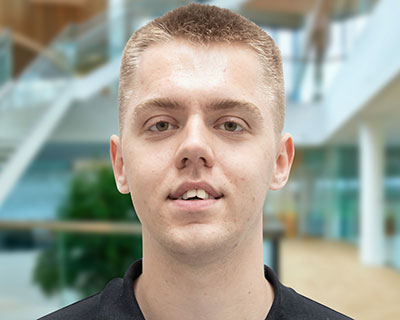 Mathias just joined our Finance team as Student Assistant. Here he'll be helping our experienced Finance team with various bookkeeping and finance-related tasks.
Casper Bach Jensen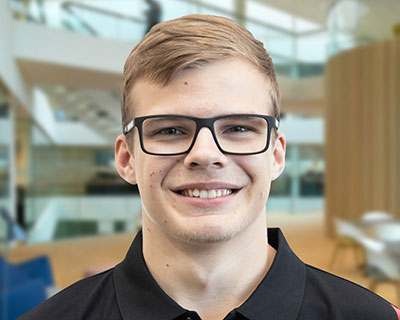 Casper has joined us as Computer Technician Trainee in our hardware R&D department. He'll be working on various firmware projects, including development of new balance solutions.
Casper enjoys gymnastics as well as playing video games.
Hans Søren Hansen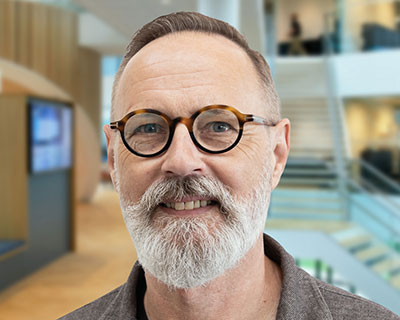 Hans is our new Project Manager in our Project Management Office. He has a background in mechanical engineering and broad experience from various positions in global companies. We are therefore confident to hand over the management of various development projects to Hans.
In his spare time, he visits the local fitness center as much as possible. He's also a singer in JMs Lille Bigband (John Mogensen) and loves to perform at various events. On top of that, he's also a drummer in a couple of Rock`N`Roll bands.
Frederik Samuelsen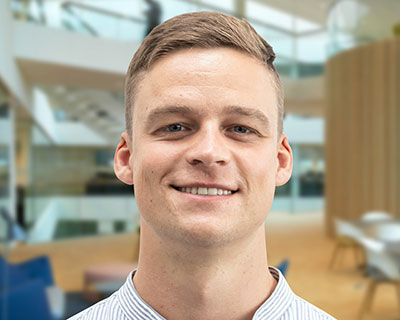 Frederik just joined our DSP team in R&D. Here he'll be working on DPOAE test modules, analyze sound and implement new software.
In his spare time, he does crossfit and loves to party with friends and family.
Related resources