This quick guide is meant to introduce you to HearSIM™ 3.0 and help you get started.
Requirements and installation
In order to use HearSIM™ 3.0 you first need to install OtoAccess® Database 2.0 and acquire a license. Follow the steps in the HearSIM™ and OtoAccess® Database manual to install the software.
Migration data
It is possible to migrate data from earlier versions of HearSIM™ using the migration tool. The Migration tool will automatically launch if data from previous software versions are detected on the PC. Simply click migrate to transfer data into the new software version.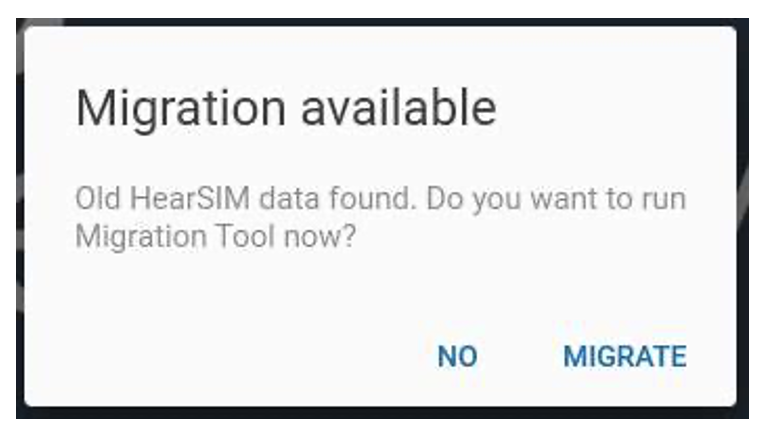 During the migration process, the user will be asked if previously obtained HearSIM™ data should remain on the PC or be deleted after the migration is complete.
In case the user does not choose to delete earlier data, he/she will receive the migration notification on future software launches, since the previous data will continue to be detected. To solve this, simply decline the migration notice after the transfer during the initial launch has been completed.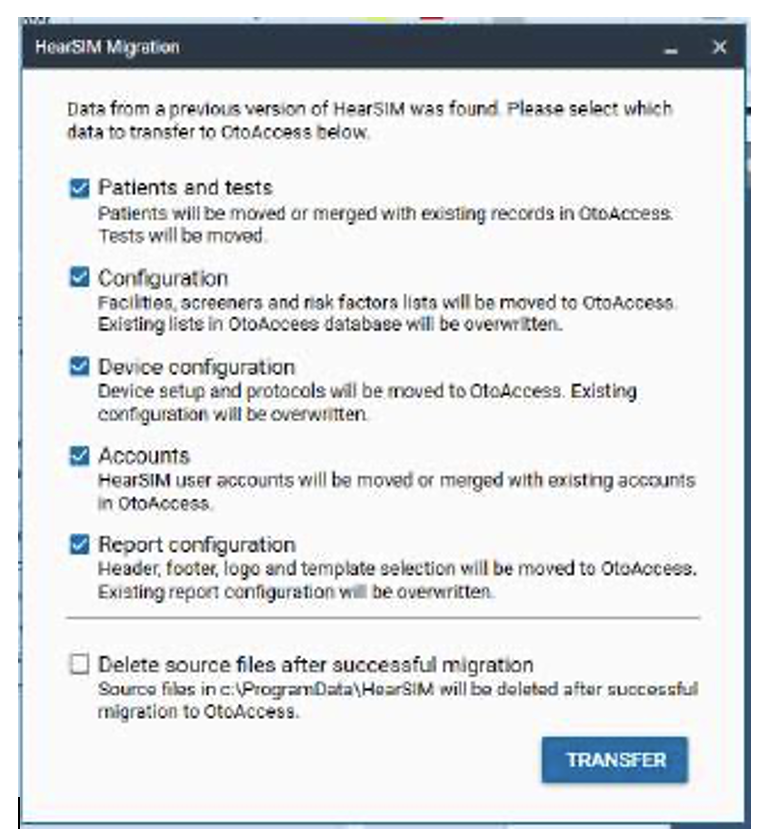 Workflow
The workflow of OtoAccess® Database will remain unchanged. In addition, the user can now add and alter patient information in OtoAccess® Database which will be reflected in HearSIM™. Furthermore, test results will be displayed in OtoAccess® Database with a preview. To view the test details the user can select a specific test which will automatically launch HearSIM™ where the full details will be displayed.
Patients added and altered in HearSIM™ will automatically be synchronized with OtoAccess® Database. The same goes for test results.
HearSIM™ 3.0 allows both Sera™ and OtoRead™ results to be integrated into OtoAccess® Database 2.0. See the HearSIM™ or OtoRead™ manuals for further information.
Note: only screening protocols from OtoRead™ (DP 2s, DP 4s, TE 32s, TE64s) will be integrated. Results from clinical test protocols will automatically be deleted from the device without being stored in either database.