Step 1: Unscrew the probe cap and remove the probe tip.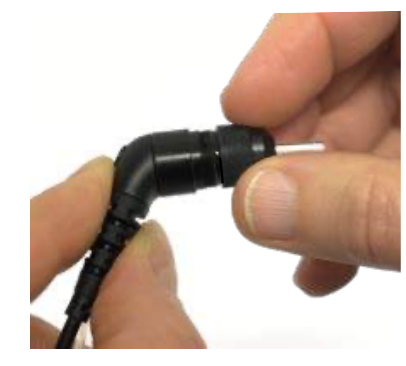 Step 2: Thread the cleaning floss into one of the channels from the base of the probe tip. Pull the cleaning floss completely through the probe tip channel.
To clean the larger channel it is advisable to double the floss to clean the entire surface effectively.

To access and clean the channel it is necessary to remove the gasket from inside the probe tip. You can do this using a fine pin. Push the gasket back into place after cleaning.
Clean each of the channels as needed. Discard floss after use.
Step 3. Reattach the probe tip to the probe and screw the cap into place.