Diagnostic Probe Clinical probe
Step 1: Unscrew the probe cap and remove the probe tip.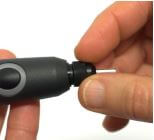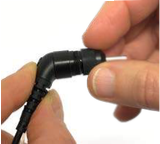 Step 2: Thread the stiff end of the cleaning brush into one of the tubes from inside. Pull the cleaning floss completely through the probe tip tube. Clean each of the three tubes. Discard floss after use.

Step 3: Replace the cleaned tip.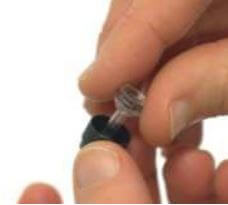 Step 4: Assemble the probe again.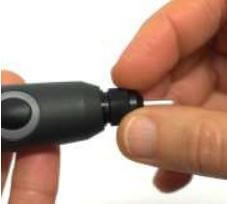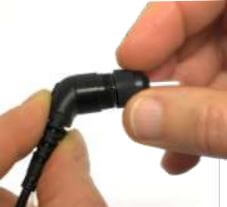 Notice:
Only insert the cleaning brush from inside out, this will ensure that the dirt is pushed out of 
the probe instead of into the probe and as well protect the gasket from 
being damaged. Never clean inside the probe holes.