In 2018, Interacoustics donated audiological equipment to a work exchange program in Malawi. Two Danish audiologists tested hearing-impaired children at a school and in the rural areas of Malawi.
The Danish audiologists, Rie Luxhøi and Signe Sparre Hansen, were in Malawi for five months. They joined the Norwegian Association for the Hard of Hearing's exchange program in Malawi.
As part of the program, Rie and Signe taught their audiology colleagues at the Malawian Montfort Special Needs Education College, a school for hearing impaired children. Here, the equipment donated by Interacoustics was put to great use.
Rie Luxhøi said:
"The Interacoustics equipment had a great impact on the audiological practice and the education of our colleagues in Malawi."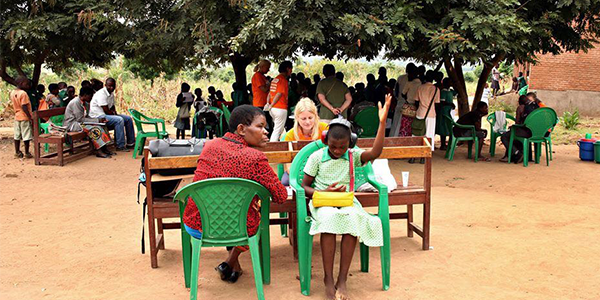 Rie and Signe used the equipment at the school, and the two specialists were also involved in audiology assessments and treatment of hearing impaired people in the rural areas of Malawi.
Signe Sparre Hansen said:
"With the donated tympanometer, we were able to map the function of the middle ear. We were very grateful; it meant a huge difference to our work with the children."
The equipment donated by Interacoustics included an AD226 diagnostic audiometer, MT10 handheld tympanometer, and OtoRead handheld OAE device as well as ear tips.