Get started with your Luna screening audiometer.
Installation
To download the Luna Suite software go to https://www.interacoustics.com/audiometers/luna where the latest version of the software will be available.
Tick the box "I agree to the license terms and conditions" and click "install".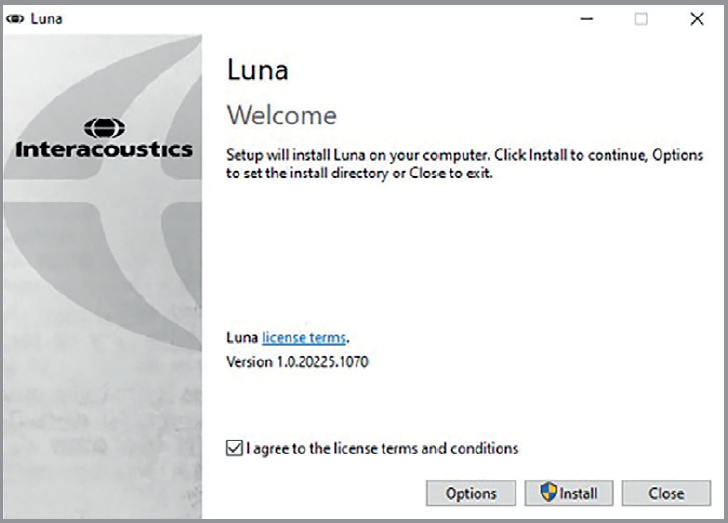 Click "Yes" in the safety pop-up.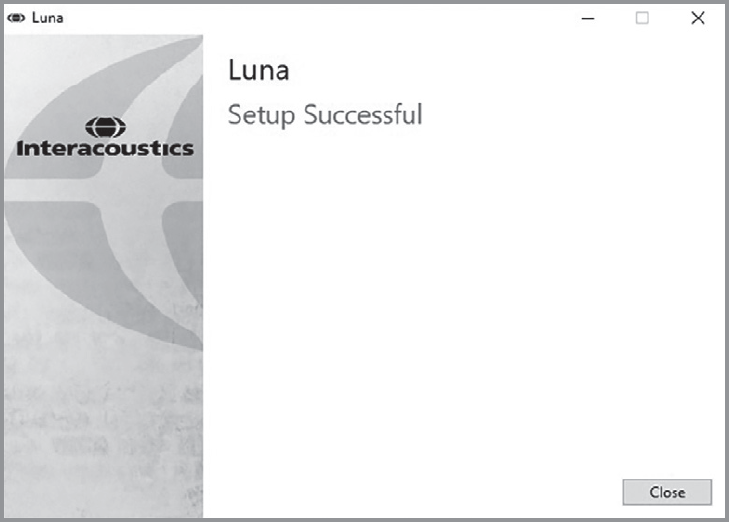 Click "Close" to conclude the installation.
First boot and activation
On your PC desktop you will now find this icon:


 Double-click on this icon. The Luna Suite will open: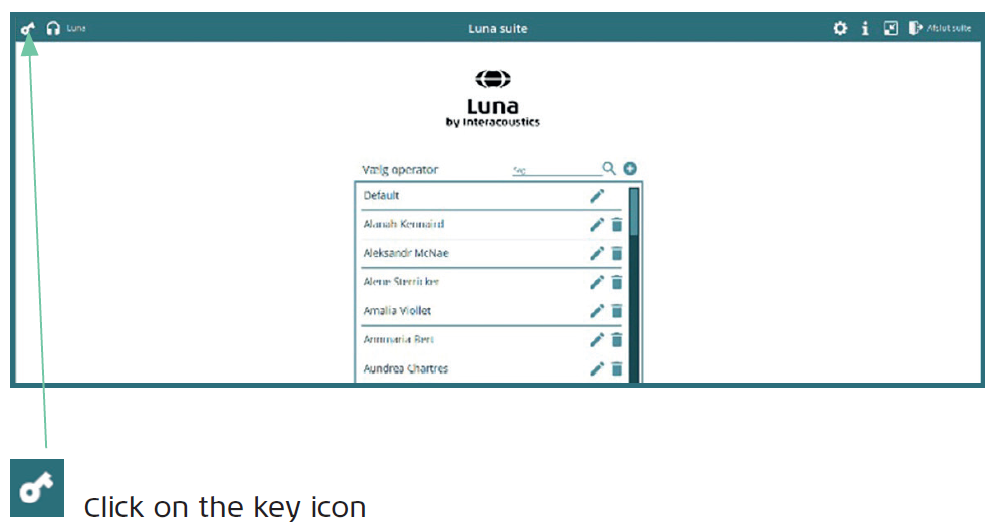 You may now enter the product key which you received together with the Luna audiometer.
Enter the product key in the 'Product key' field. Please be aware of typing it in correctly.
The code consists of 16 randomly chosen letters and figures, unique for each PC installation.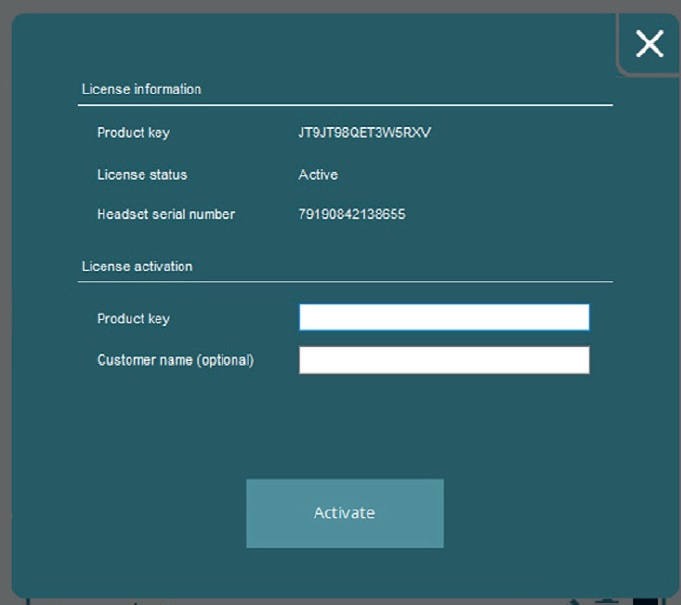 Hereafter click 'Activate' and you are ready to use your audiometer.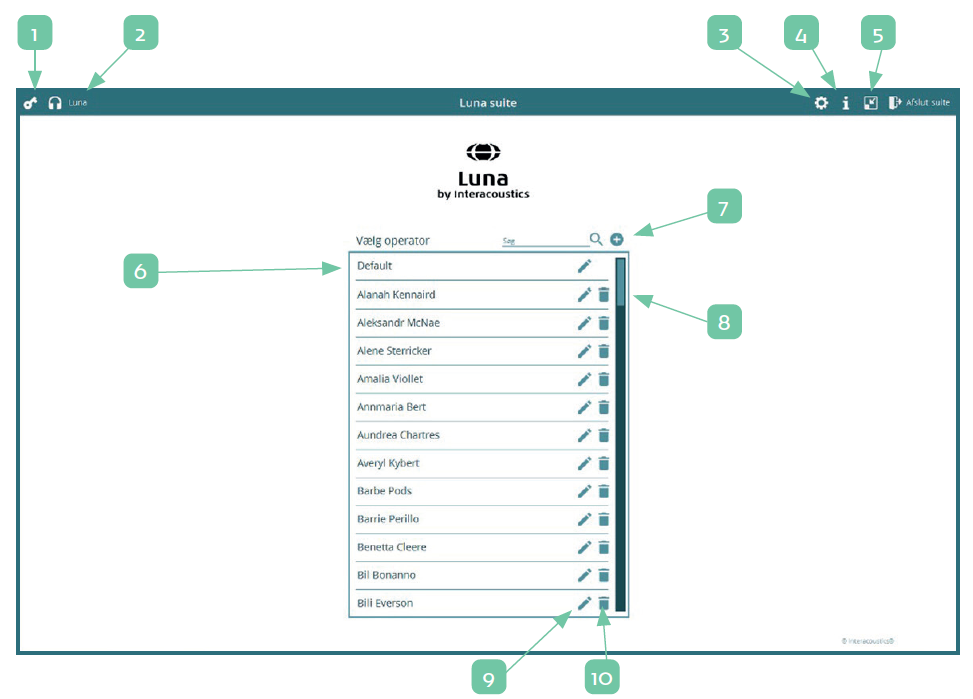 License information: Click to see license information and to enter a new
System status: Luna connected correctly /   Luna not connected correctly /   software not
System information and settings – choose language, symbols or printout template.
Access to the digital user manual.
Minimize/maximize user interface covering the entire screen or only part of it.
Standard common operator. You may enter as many operators as you need, and the individual test settings will be attached to each operator. If you all use the same test settings, it makes sense to use the standard operator.
Enter new operators or search for already-entered
For a quick overview of operators, drag by means of the mouse or the scroll-wheels on the
Edit operator
Save an operator. You should not delete either an operator or a patient if test data are stored and attached to the person.