While humanitarian trips are often taken by audiologists for the purposes of addressing hearing concerns, taking earmold impressions, and fitting hearing aids, less often are humanitarian efforts focused on vestibular evaluation and rehabilitation.
In June 2023, with the support of the William Demant Foundation, Dr. Daniel J. Romero and three audiology students (Amanda Wasoff, Julia Rothschild, and Elizabeth Davis) from Vanderbilt University Medical Center (VUMC) embarked on a mission trip to Kraków, Poland. This trip was a coordinated effort with the Heart of Hearing program at Northern Illinois University, led by Professor and Director, Dr. King Chung.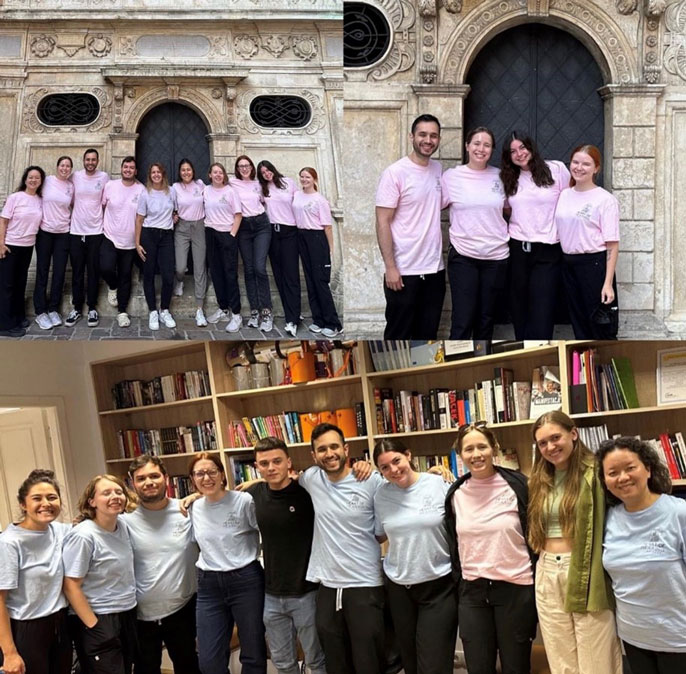 For more than a decade, Heart of Hearing has provided hearing services to unserved and underserved communities around the globe. To date, the program has traveled to eight different countries and served more than 4,000 individuals in need. More recently, the program extended its services to refugees fleeing to Poland as a result of the ongoing war in Ukraine.
Students and faculty from Vanderbilt joined forces with Heart of Hearing to provide vestibular services and found a significant subgroup of refugees suffering from dizziness and imbalance. During their trip to Poland this year, they provided testing and treatment to 53 Ukrainian refugees who were experiencing dizziness and imbalance concerns.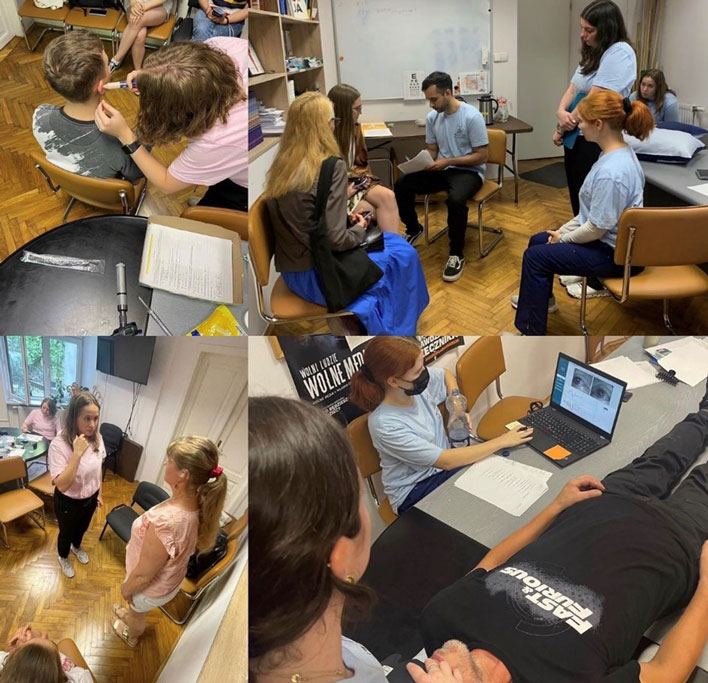 A grant designed to support Ukrainian refugees provided by the William Demant Foundation allowed for the VUMC team to travel and take part in this humanitarian effort. Also, Interacoustics provided the equipment used to perform vestibular assessments. As part of their testing out in the field, the team provided a combination of objective and bedside balance, oculomotor, and vestibular assessments.
Following each assessment and with the help of interpreters, the group was able to counsel and provide translated handouts covering a wide range of treatment options, including:
Standing balance exercises
Vestibular rehabilitation exercises
Post-care instructions for benign paroxysmal positional vertigo
"Few words can capture the impact of this experience on us all. The Ukrainian people are some of the most humble and loving individuals I have ever met, and I'm so happy we were able to do our part for them. Not only did this trip have a clear philanthropic impact but reaffirmed the importance of the work we do as audiologists. A trip like this one is also an example of what is possible for vestibular audiology and has broader implications on research and education within communication sciences and disorders. I would like to thank everyone who helped make this trip possible and for their dedication and support of the people of Ukraine along the way. I look forward to continuing this important work in the future." - Daniel J. Romero, Au.D., Ph.D.
A humanitarian trip focused on providing vestibular services was a first within the audiology community. On a second trip planned for later this year, delegates will follow up on the refugees and provide further treatment, if needed.
In the past, patients have had to travel to fixed locations to receive care for their dizziness and imbalance. Through a combination of bedside and portable testing equipment (Interacoustics video goggles and VisualEyes™ software), Dr. Romero was able to provide comprehensive testing in a remote part of the world for patients in need of vestibular services.
The use of video goggles in this mode of testing provides a major advantage over bedside testing alone, allowing for objective measurement and recording of eye movements, which can make the difference in the patient's diagnosis.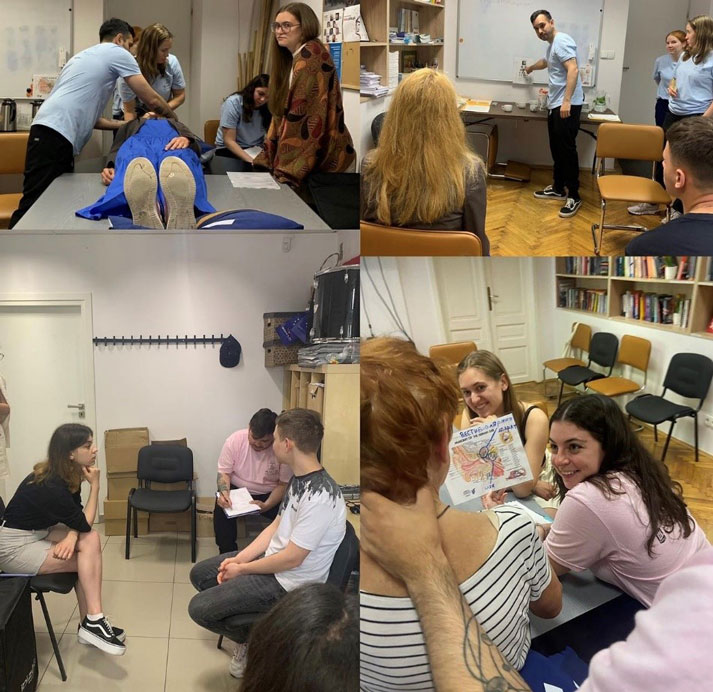 If you would like to learn more about the trip, check out a recent podcast interview with Dr. Daniel Romero and Julia Rothschild on their experience, details of their evaluation, common vestibular findings amongst this population, and advice for others who want to do a similar trip: Listen on Spotify.
If you want to read more about the Heart of Hearing group's work in Poland, check out these articles: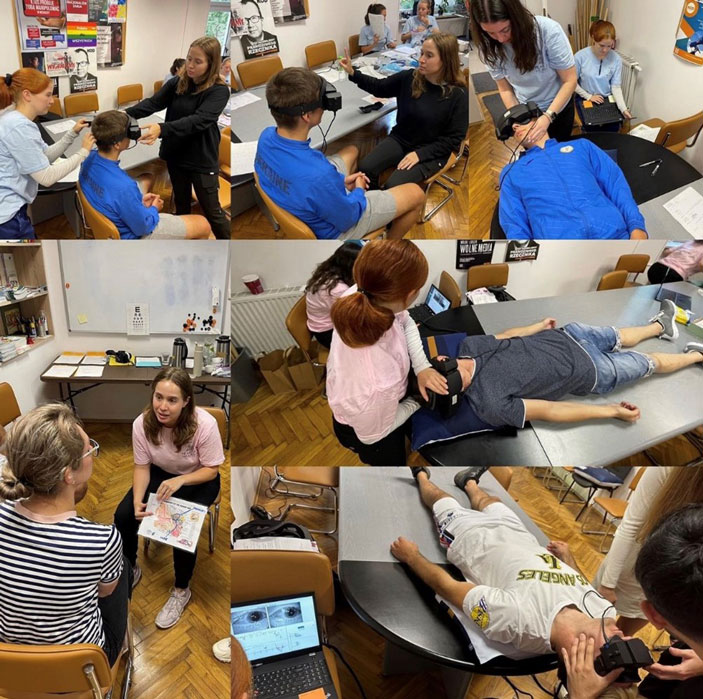 About the author
Liz Fuemmeler, Au.D., is a Clinical Product Manager at Interacoustics. She graduated from Purdue University in 2019, and spent three years at Hearing and Balance Specialists of Kansas City as a Vestibular and Concussion Audiologist before joining Interacoustics in July 2022.