We are excited to share the faces of our 11 new colleagues who have recently joined the great Interacoustics team.
Meet them below.
Carsten Benzon Nissen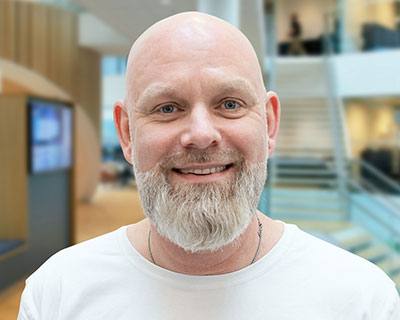 Carsten joined us in December as Product Owner in our Digital Marketing team. Here he will help create the next-gen solution for Interacoustics' global digital commerce and presence. He's a real tech nerd and is into gadgets and music. In his spare time, he also studies psychology, and enjoys being with friends and family.
Anna Lange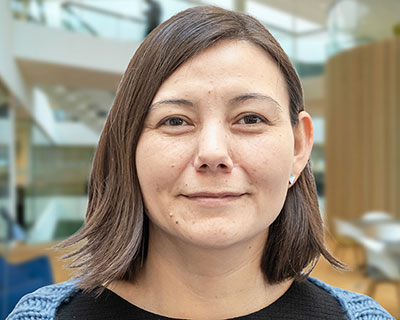 Anna joined us in December as our new Technical Writer with the responsibility for user facing documentation. When Anna is not juggling instructions for use for our many products, she enjoys being creative with knitting or sewing beaded earrings.
Jesper Jessen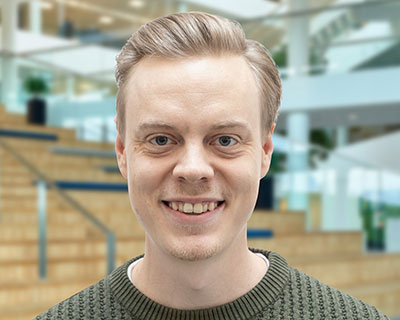 Jesper recently joined our Hardware team as Embedded Software Developer. He will be working on the firmware part of exciting new products for diagnosis of hearing loss. Jesper's three children keep him busy when he is not at work. When he has some 'me' time, he likes to play the drums and disc-golf. He is also a keen beer brewer like many other colleagues at Interacoustics.
Julie Sundstrøm Bitzow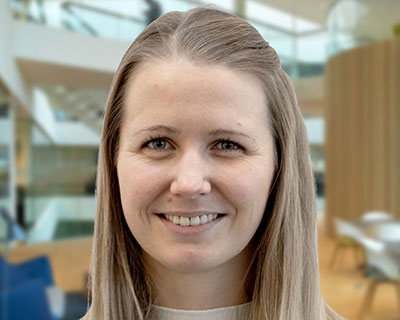 After having been with Interacoustics for half a year as an intern, Julie has been employed as Embedded Software Developer in our Mechanical-Hardware team. She will be writing the firmware for new solutions to come.
Julie enjoys spending time with her husband and child – being outside, going to the zoo and parks and spends a lot of time with friends as well.
Shno Koiek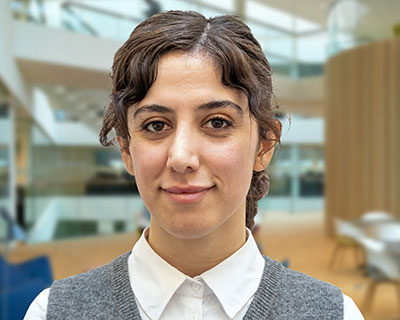 Shno is our new Audiological Support Specialist in our Technical Support team. She will be providing technical and audiological support to customers, be responsible for developing technical seminars and conducting training, and contribute to the continuous development of the support function in Interacoustics.
Shno is a keen book reader, likes to draw and paint, hang out with friends, and watch TV. She's also a keen runner.
Christian Nielsen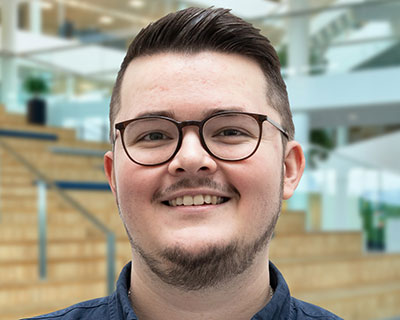 Christian had his first day at Interacoustics on February 13, 2023, where he joined the ECAD (Electronic Computer Aided Design) team. His main responsibility is designing print circuit boards (the green plates with small black licorices on). He lives in Odense with his girlfriend and his rabbit Preben. He usually spends his spare time repairing old electronics such as TVs and music amplifiers.
Azadeh Rønn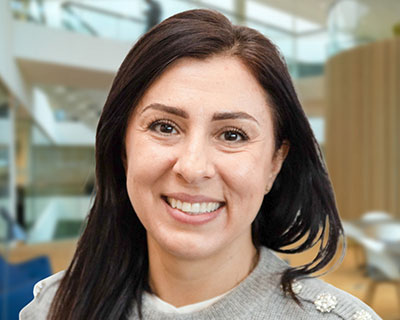 Azadeh Rønn has joined us as Customer Service Specialist. She will be taking care of our export countries, responsible for taking orders, and making sure that orders are shipped to our many customers around the world.
In her spare time, Azadeh loves traveling, finding great places to eat and spending time with her family. She's also an outdoor person who loves everything from diving and hiking to MTB-ing.
Daniel Christoffer Farre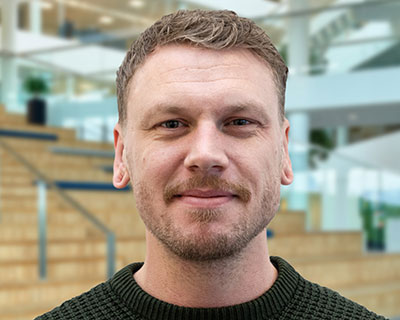 During his internship as an Electronic Engineer, Daniel will be designing the hardware for a new accessory. After that, he will transfer to Firmware. Before his studies, he spent 12 years in the Danish army. When he's not taking care of his kids, he plays the drums in a heavy metal band as well as records other artists. So if you are a promising upcoming artist, it may be worth checking out what Daniel can do for you.
Andreas Nikolaisen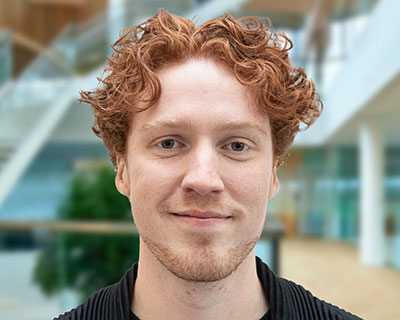 Andreas has joined us as an intern in our Purchasing department. Andreas is a true data specialist and will be looking into automation of purchasing databases.
Andreas is studying Engineering – Global Management and Manufacturing. In his spare time, he keeps up to date with relevant lectures required to get his degree. He is also an avid fan of video games and cooking.
Peer Niklas Meyer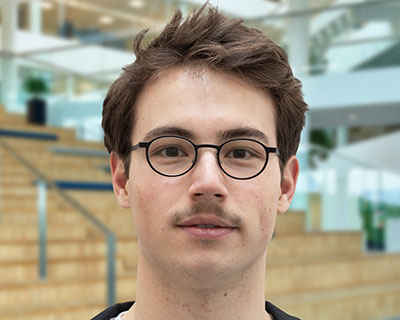 Peer studies BEng in Mechatronics at SDU in Sønderborg and is our new intern in our Prototypes and Manufacturing Technologies team. He will be working with the development and production of ear tips used for testing.
When not studying or working at Interacoustics, Peer enjoys rowing, sailing and hobby crafting.
Michael Redder Rasmussen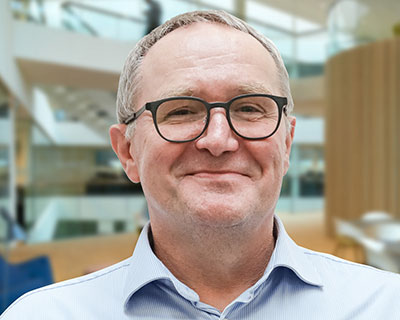 Michael brings a passion for SQL database administration to his new role as System Integration and Database Specialist at Interacoustics. Together with the rest of the integration team, he'll be looking after our integration product line – OtoAccess® – that integrates electronical medical records with our audiological equipment.
In his spare time, Michael enjoys time with his family, cooking and racing bike cycling. Particularly in the south of Fyn where there are many hills.
Related resources
New Interacoustics employees Spring 2023
New Interacoustics employees October 2022
New Interacoustics employees August 2022
New Interacoustics employees June 2022